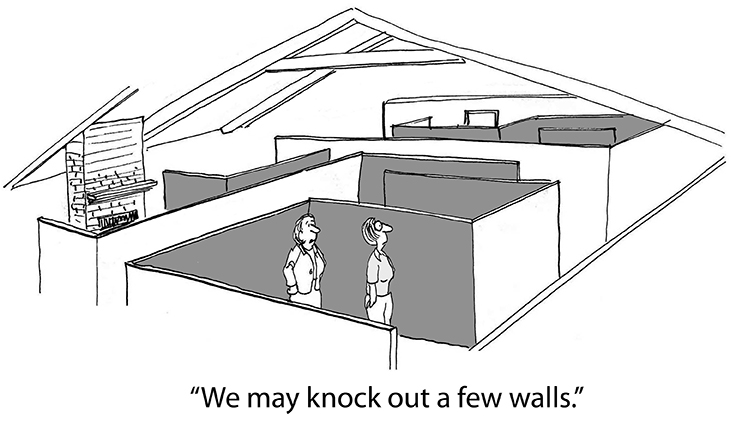 We all have fantasy images of our dream house. These images may be hard to let go of when buying a home, especially when all you can afford are homes that, well, let's just say need some TLC.
That's when it's important to keep in mind that the fixer-upper you're looking at could have the potential to someday become your dream house. It's just one advantage fixer-uppers can offer. Below are a few others.
Lower price: A home that needs work likely will be less expensive. Such properties rarely list at full market price.
 Fewer competitors: Many buyers are unwilling or unable to put a lot of work into a house. This creates the perfect opportunity to snatch a bargain – a major advantage welcomed in particular by first-time homebuyers or house hunters competing for homes in areas with low inventory.
 A blank canvas: With a fixer-upper, you call the shots as to how the house will eventually look. You don't have to settle for a home that reflects someone else's taste. Plus, if you do some of the work yourself, you're automatically awarded bragging rights.
 Quicker equity: If you renovate the home shortly after you buy it, you may increase its value quickly. Equity provides many financial benefits, from raising your personal net worth to giving you an opportunity to refinance sooner, if needed.
 The possibility of renovation loans: Ask your lender about the Federal Housing Administration's 203k loans that provide homeowners with funds specifically for fixer-upper projects. The loans, the 203k Streamlined Mortgage and the full 203k Mortgage, are available for homes with needs ranging from cosmetic improvements to extensive structural work.
We're also here to help, so don't hesitate to ask for guidance when you're ready to buy. Or sell.